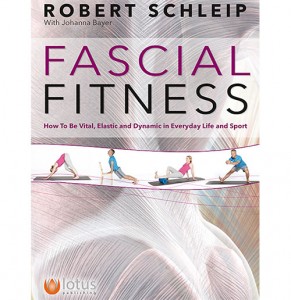 Fascial Fitness, How To Be Vital, Elastic and Dynamic in Everyday Life and Sport by Robert Schleip
Anyone who wants an active, mobile and painless everyday life should be aware of the importance of their connective tissue!  This step-by-step colour guide by Robert Schleip leads you through a series of exercises to train your fascial net.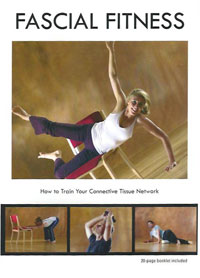 Fascial Fitness DVD with Robert Schleip & Divo Muller.
This DVD will provide a theoretical along with a practical introduction to the new field of Fascial Fitness. In close cooperation with international scientists, sports trainers, movement educators and manual therapists, this new theoretical understanding has been translated into a unique form of practical movement training.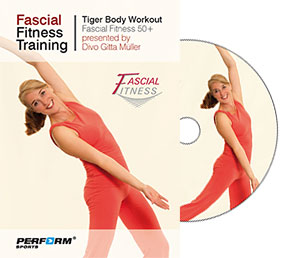 Tiger Body Workout DVD with Divo Muller
This DVD shows you how to build up your tiger body suit – a fascial network which is smooth, elastic and resilient. The program enables you to regain a youthful, bouncy movement quality combined with an energetic, powerful vitality.
A 5 DVD set devoted to these two "fascianating" topics and how they influence and interact with each other. Featuring an array of 23 sports medicine, fascial, orthopaedic, and bio-mechanical experts!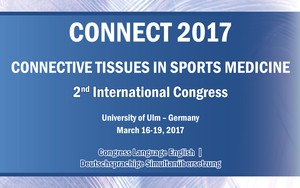 CONNECT 2017  contains 13 recorded lectures from the CONNECT2017 congress at the University of Ulm in Germany. World-renowned scientists discussed fibrous connective tissues (fascia) within the context of Sports Medicine. Connective tissue, a fibrous tissue that encompasses ligaments, tendons, joint capsules and muscle fascia is often plagued by injury. Professional athletes as well as amateur sportsmen are familiar with this occurrence and often struggle with the injury's legacy. In the spirit of preventing and managing such occurrences, professional trainers, physiotherapists, sports physicians and physiologists are coming together at the CONNECT 2017 – CONNECTIVE TISSUES IN SPORTS MEDICINE conference.
Fascia in Sport & Movement Edited by Robert Schleip & Amanda Baker
This book covers most current research and theory to underpin practice. It provides relevant clinical applications for sport and movement, and gives the manual therapist information on how different activities influence the body and the kind of injuries that might occur. The book upgrades the knowledge of the sport professional, yoga teacher and Pilates trainer with the necessary background to understand the injuries that might present and how to assess and refer.
Fascia: The Tensional Network of the Human Body Edited by Robert Schleip, Thomas Findley, Leon Chaitow & Peter Huijing
This book brings together contributors from diverse backgrounds who share the desire to bridge the gap between theory and practice in our current knowledge of the fascia from both the clinical and scientific perspective.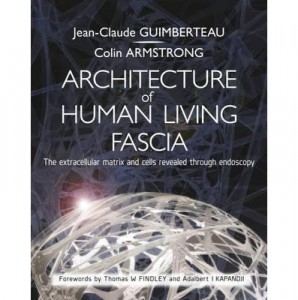 Architecture of Human Living Fascia
This beautifully illustrated book and DVD provide an introduction to Dr. Guimberteau's groundbreaking work. He is the first person to publish video "movies" showing the structure of the fascia and how the fascia responds to.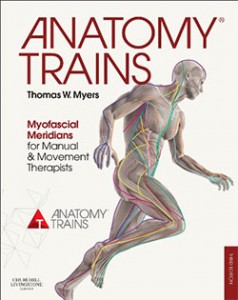 Anatomy Trains: Myofascial Meridians for Manual and Movement Therapists. 3rd Edition
This best-selling Anatomy Trains by Tom Myers presents a unique understanding of the role of fascia in healthy movement and postural distortion which is of vital importance to bodyworkers and movement therapists worldwide.